Swimming Pool Dehumidifier
Managing indoor humidity is important to creating a comfortable, healthy indoor environment. Too much humidity can encourage mold growth and create a cozy home for dust mites and other pests to thrive. High humidity can make you and your wallet uncomfortable too because you'll tend to want the cooling temperature lower than you need for comfort so your system has to work harder to keep up. MICROWELL dehumidifiers are an innovative and working on the principle of condensation, they are removing humid air from swimming pool hall, replacing it with dry and warm air. Their effective performance is proven to be the best in class. They solve humidity problems and maintain healthy environment by removing condensation and providing free heating through heat recovery up to 3,5 times!
Our Dehumidifiers
Wall Mounted Swimming Pool Dehumidifier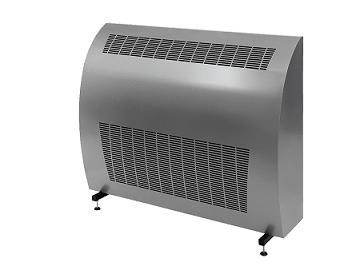 Indoor Swimming pool air are laden with rich moisture content, being exposed to the pool water always. Moisture rich air whose relative humidity levels rises well above 60% Rh results in favorable condition for mold growth which have negative effect on human health. Also, high RH air creates corrosive atmosphere for the building itself, which expediate the degradation of concreate structures. Hence its vital to control the humidity levels in the indoor spaces not only for human comfort and healthy living condition, but also it increases the building life too.
Microwell's DRY series are comprehensive solution for indoor swimming pool environment control.
Monitoring and regulating humidity and air temperature, Microwell's DRY series are suitable for big pools, wellness, or hot tubs.
Operating on the condensation principle, it provides constant, reliable, and highly effective heat recovery with the highest efficiency.
Low sound emissions and exclusive design makes Microwells DRY series models top innovative solution for indoor pools.
They solve humidity problems and maintain healthy environment by removing condensation and providing free heating through heat recovery up to 3.5 times.
Swimming Pool Dehumidifiers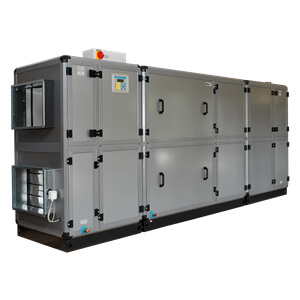 Dehumidifiers MICROWELL DRY are pool dehumidifiers an innovative and visually attractive solution for indoor pools. They work on the principle of condensation and remove it moist air from the pool and replace it with dry and warm air. Their effective performance proved to be the best in class. They resolve moisture problems and maintain a healthy environment removing condensation and ensuring free heating by heat recovery up to 3.5 times!
MICROWELL DRY range of swimming pool dehumidifiers are designed to fit every pool, from hot tub through residential bath to leisure centre pool and effectively extract humidity. Consisting of 5 product lines, the DRY range is designed to meet the functionality indoor swimming pool owners require.
Conceived and designed to deliver more, MICROWELL DRY swimming pool dehumidifiers are a highly innovative solution for indoor pools. Operating on the condensation principle, they provide constant, reliable and effective heat recovery with the highest efficiency
DRY 300 | 30 m2
DRY 400 | 40 m2
DRY 500 | 50 m2
DRY 800 | 80 m2
DRY 1200 | 120 m2
WRG | 80 m2
WRC | 200 m2
WRPC | 200 m2
Dry Siren Poll Dehumidifiers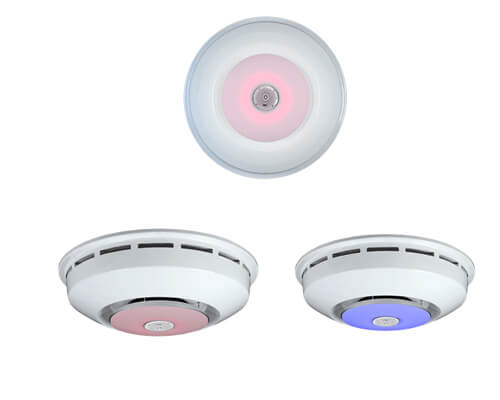 MICROWELL DRY SIREN is the ultimate superstar, the first ceiling swimming pool dehumidifier in the world. Combining all what Microwell technology has to offer, DRY Siren is an intelligent and visually captivating solution of paramount performance, setting a new tide in the industry. Breathtaking dehumidifier with extra features
Pushing the boundaries of what is possible, DRY Siren combines functionality that surpasses current standards. As highly effective dehumidifier, DRY Siren is equipped with a loudspeaker and LED lamp. Also, it serves as microclimate protection, detecting and displaying the level of humidity in real time.
Placed on the ceiling, MICROWELL DRY Siren tackles the humidity directly at the evaporation source, preventing the humidity to accumulate and condensate
Models:
Dry Siren mono
Dry Siren Due
Industrial Dehumidifiers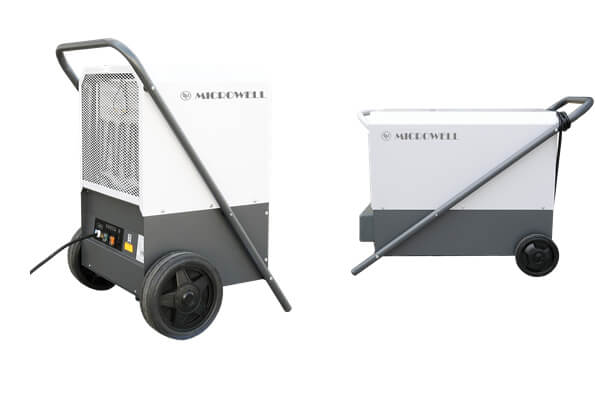 Designed for drying up buildings, new construction sites, warehouses, as well as non-heated and flooded buildings with high level of humidity. Microwell industrial dehumidifiers ensure powerful and highly efficient humidity extraction. Due to their sturdy metal body and fully mobile design, they are able to deliver required results even in the toughest construction sites, preventing costly damages.
Equipped with a built-in electrical heating element, which ensures defrosting of the exchanger, Microwell industrial dehumidifiers are capable of operating at temperatures from 0 to 35°C in any indoor area
With swivel casters, handle and a 2m cable with detachable connector, Microwell industrial dehumidifiers are fully mobile and very easy to work with. Each machine is equipped with easily removed and washable dust filter. On built-in display operating status, working conditions and possible failures are shown. They use automatic defrosting technology, external humidistat on demand and an electric heater (TE models).
T40 | 40 l/day
TE40 | 40 l/day
T90 | 90 l/day
TE90 | 90 l/day
T120 | 120 l/day
TE120 | 120 l/day
Meuseum Dehumidifiers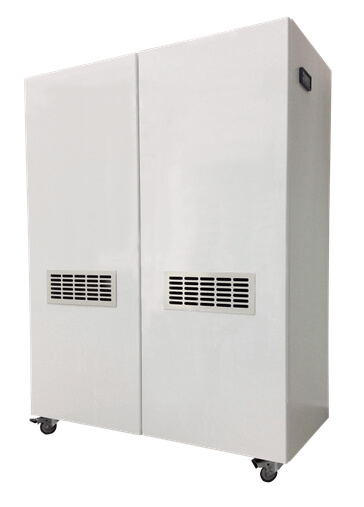 Maintaining optimal microclimate in museums, galleries, libraries, cultural institutions and other exhibition facilities, containing invaluable exhibition or archived items is quite challenging. Dehumidification in these spaces is essential for the preservation of rare objects, paintings, records, books or documents. Affected by external climate conditions, age and type of construction, as well as a number of visitors and employees exhibition environment must ensure long-term safety and preservation of the collections taking into account specific and often changeable preservation requirements.
Microwell DRY GALLERY 300 is a comprehensive solution for managing museum environment. It continuously measures the ambient temperature and humidity level present in the room. Since different collections might have different humidity requirements, DRY GALLERY offers fully adjustable control to meet a variety of relative humidity requirements. The unit is especially quiet and has low vibration levels.
Microclimate Protection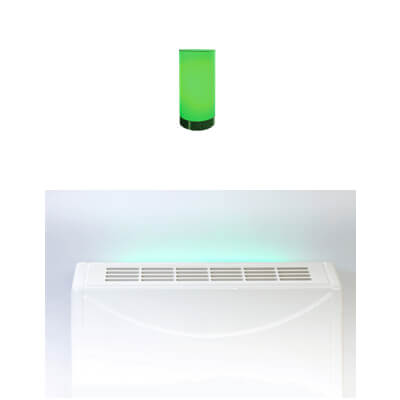 Microwell microLIGHT+ is a unique LED technology designed to quickly and accurately measure the level of humidity in any indoor environment. Working on the principle of relative humidity reading, microLIGHT+uses multi-LED light system to transmit gathered information. Gathered values are automatically reflected in colour gradient, are notifying the level of relative microclimate humidity in real time.
Microwell microLIGHT+ measures and automatically reflects current relative humidity, changing the colour gradient between blue, green and red colour. Blue LED light indicates a low level of relative humidity, green LED light marks an ideal range of relative humidity, while shiny red LED light indicates a high level of relative humidity present in the room.
MicroLIGHT+ is also being designed as a freestanding table lamp that can be placed anywhere in the room. While working as a regular light unit, microLIGHT+ lamp provides the most accurate and safe humidity reading, beneficial for every home environment.
Model:
Microlight+
Microlight+Lamp
Q Max Tester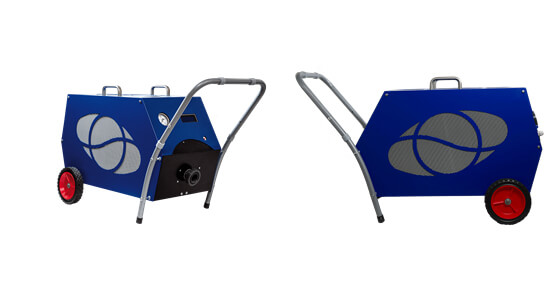 Qmax Tester is a unique device for on-site testing and heat pump optimisation. Qmax Tester is primarily designed to optimise particular heat pump's installation. The cost savings can reach 30% through increased heat pump's heating output and COP with not changed power consumption
After Qmax Tester is connected to swimming pool waterway between heat pump and outlet and water flows through the device, it begins measuring heat pump's performance. In only a few minutes it delivers detailed measurement.
It is equipped with 4'' digital display, on which 6 different measurements and 8 different values are shown in real time.
Measured Data
Water temperature input+
Water temperature output
Heat pump's voltage
Heat pump's electrical current
Water flow
Heating or cooling output
Heat pump's power consumption
COP or EER
Water pressure and pressure loss